Acoustic Technologies company profile
Posted on 11th January 2010
Pro Audio Asia Magazine - January/February Issue 2010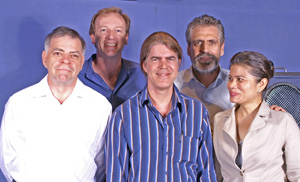 Brisbane-based Acoustic Technologies are the largest manufacturer of pro audio equipment in Australia, and also the longest established, having just clocked up 37 years in business.
Specialists in line array loudspeaker systems and speaker enclosures, Acoustic Technologies recently expanded its product range to include dual and multi channel amplifiers with onboard DSP, and line array modelling and prediction software.
With an ever-increasing domestic client list, a growing export operation to Europe and Asia, an ENTECH Best New Sound Reinforcement award locked away in the trophy cabinet and an expanding product range, this Brisbane manufacturing success story is certainly on the move.